How to activate your VideoMyJob account and set up your personal profile
It only takes a few minutes to join your company's account and set up your profile
Setting up your profile
Below is a sample of the email you will receive when you are invited to join your company's account.
Click 'Join Now' to begin setup.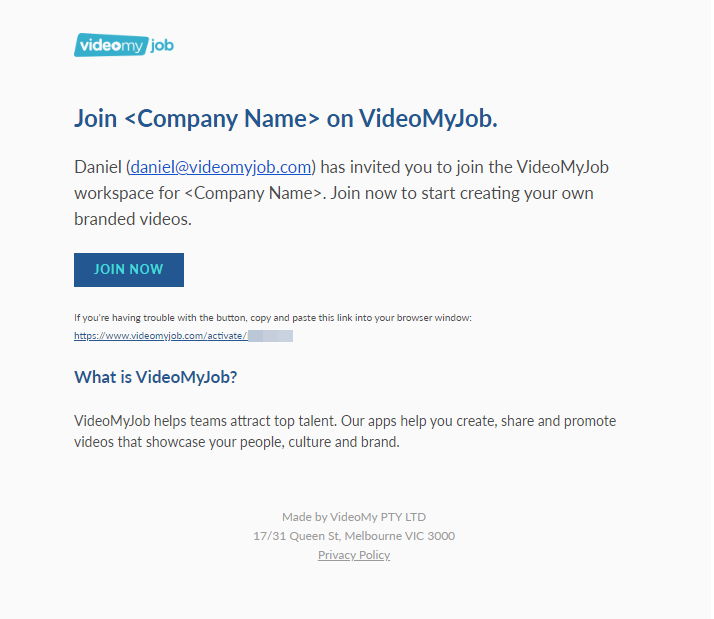 Follow the prompts, you can edit your profile settings anytime via the VideoMyJob dashboard.
First Name
Last Name
Password
Profile Photo
Job Title
Mobile number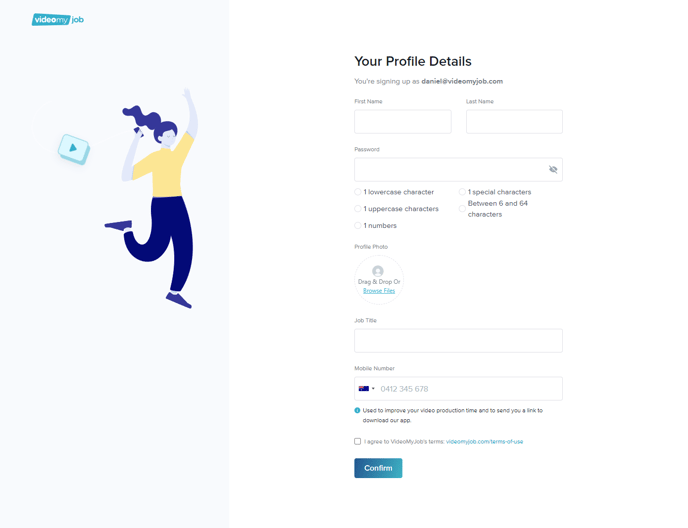 You can now log in to the VideoMyJob app and you're ready to make your first video!


Now that you're activated check out one of our weekly user training webinars to learn more