What is Story Feed in VideoMyJob?
Story Feed helps companies enrich their career site with employee stories that truly showcase their people, culture and diversity using video.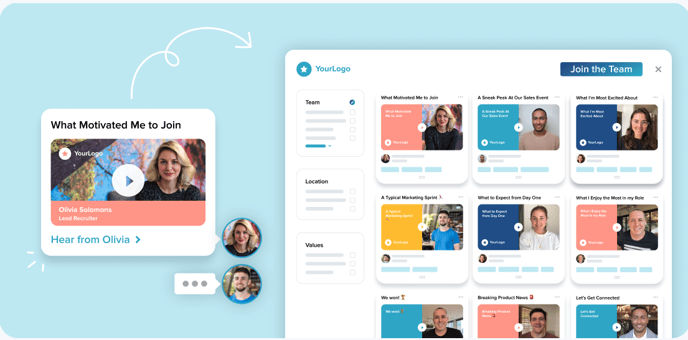 Story Feed gives you the power to collect a library of videos to arrange in a feed on your company website. Candidates can then search and filter the videos based on categories such as (but not limited to) job family and location.
The result... your employer brand will be front and centre, and candidates get to hear directly from your employees answering questions about their role, team and what it's like to work for your company.
How does it work?
When Story Feed is live on your website, the widget will capture a candidates attention by rotating your top three videos on the bottom right corner of the webpage.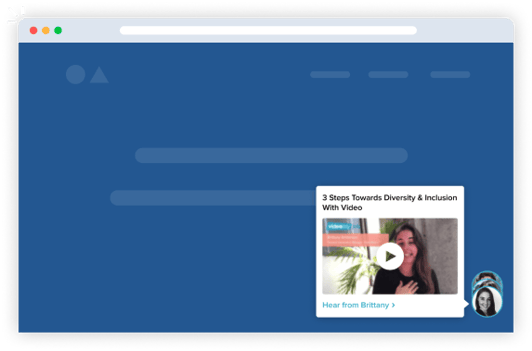 Candidates can then click to view the video to hear directly from employees as they answer questions about their role and experience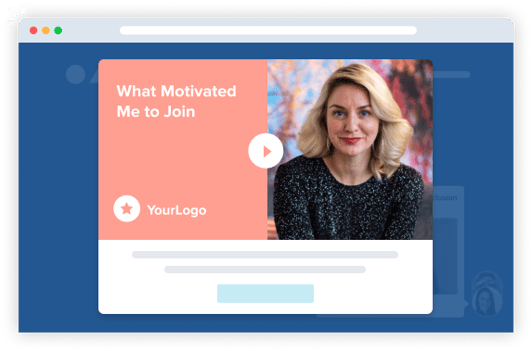 This will then bring the candidate to the Story feed where they can filter the content they want to watch. Such as topic, location, and job family.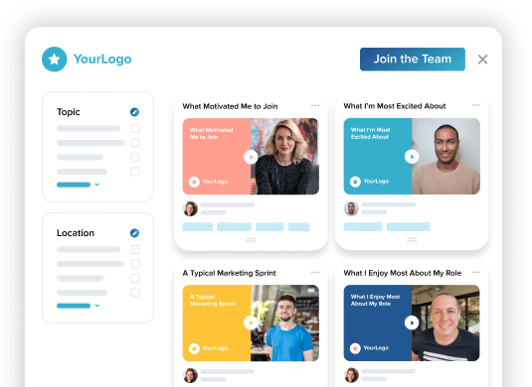 Customers that have piloted Story Feed reported that their career website traffic increased by 278% per average use!
Note: Story Feed is an add-on product and can be activated in your account when you upgrade your plan. Contact your Customer Success Representative for more information. Or reach out to support@videomyjob.com


Further reading:
Getting Started with Story Feed