Learn how to install and go live with the Story Feed in VideoMyJob
Step 1:
Install the Story Feed
Note: You will need a web developer or tech support to help with the install step.
On the Web Dashboard navigate to the Story Feed page and select the Install tab
Click the Copy Code button and either add the code to your webpage, or send it to your web developer instructing them to "add the code before the </body> tag on every page you want the widget to appear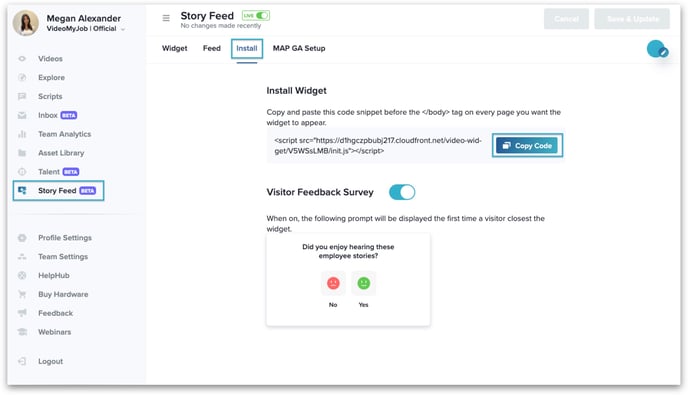 Step 2: Add Videos
Navigate to the Feed tab from your Story Feed page
Click the Add Video button
Search for the video/s you want to add
Click the Add button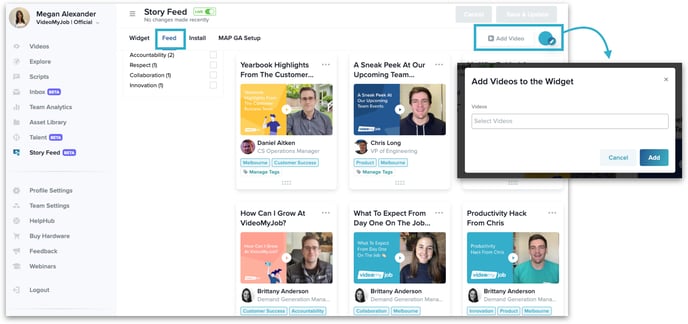 Note: Story Feed requires at least 3 videos to appear on your website

Step 3: Re-Order Your Videos
From the Feed tab, click and drag the grip icon at the bottom of the video tile
Once you have your videos in the order you want, click Save & Update in the top right corner


Step 4: Add Your Branding
From the Feed tab you can also manage your branding
Add your company logo
Add a hero banner and Story Feed heading
Choose your hyperlink colour
Optional call-to-action button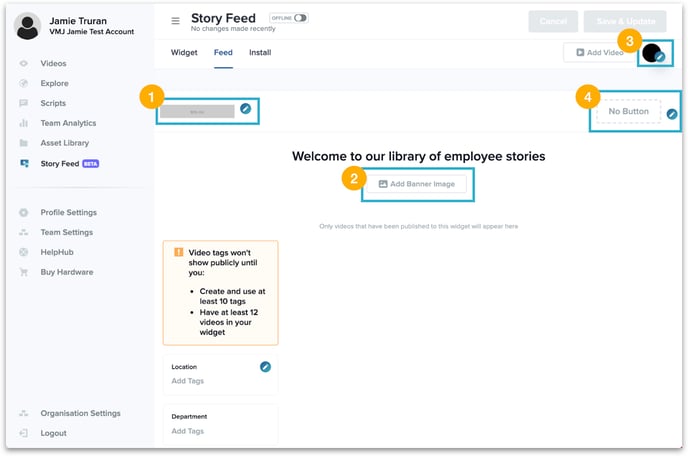 Step 5: Select Your Featured Widget Videos
Featured videos are the 3 videos that appear in the small widget in the bottom right corner of your website when the widget is set to Live. By default this will display the 3 most recent videos, however this can be customised.
To set your featured videos:
Navigate to the Widget tab
Click the pencil icon, then select Featured Videos
Click the Select Videos radio button, then select your videos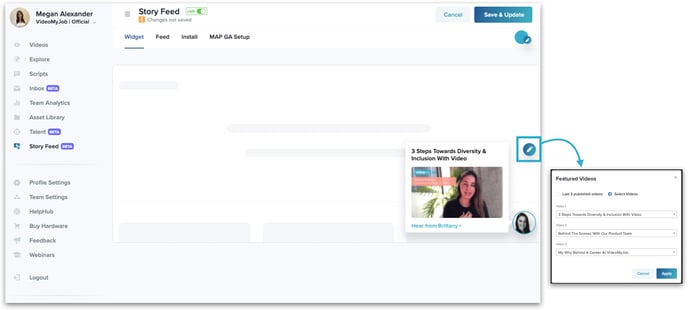 Step 6: Go Live 🚀
At the top of the Story Feed screen, toggle from Offline to Live.