Learn how to assign a video category to your video during the editing process and how to edit it after publishing.
You can add/edit video categories in the app, during the editing process and after publishing. You can also edit video category via the web dashboard.
How to select video category during the editing process
Open up your VideoMyJob app
Design the video cover and tap 'Next'
The 'Video Category' window will automatically appear and prompt you to select a category
Select the relevant category (the Video Success Flywheel outlines available categories)
Publish your video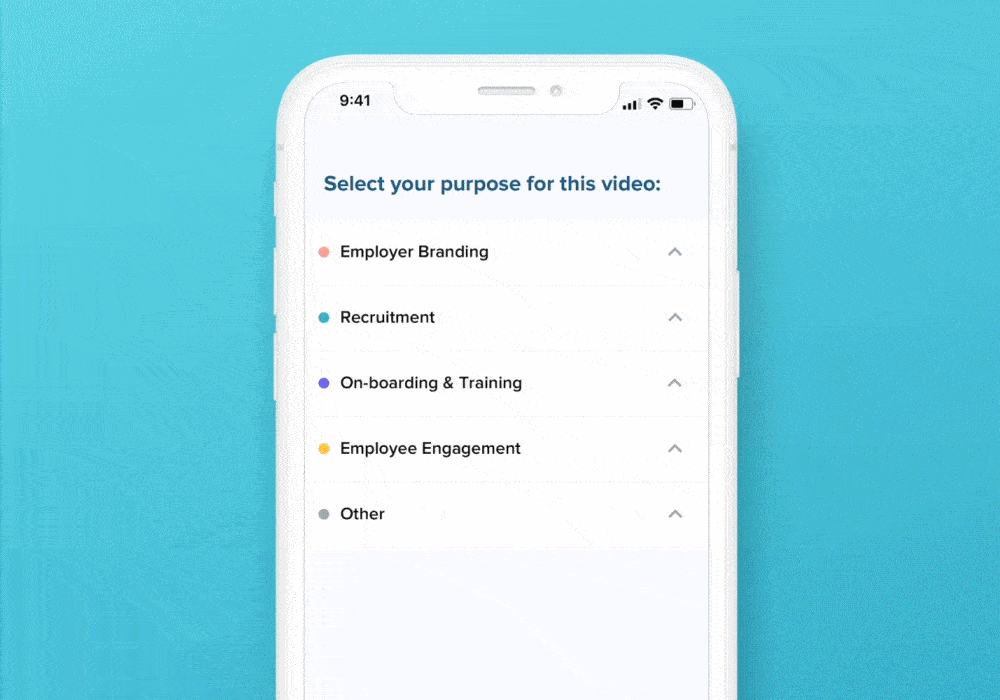 How to edit video category after publishing
Login to your app
Expand the menu in the top left and select 'Videos'
Tap the thumbnail of the desired video
Tap the 2 dot menu in the top right corner
Select 'Video Settings'
Scroll down to select 'Category', here you can change the category to any of the categories listed below.
Don't forget to tap 'Save'!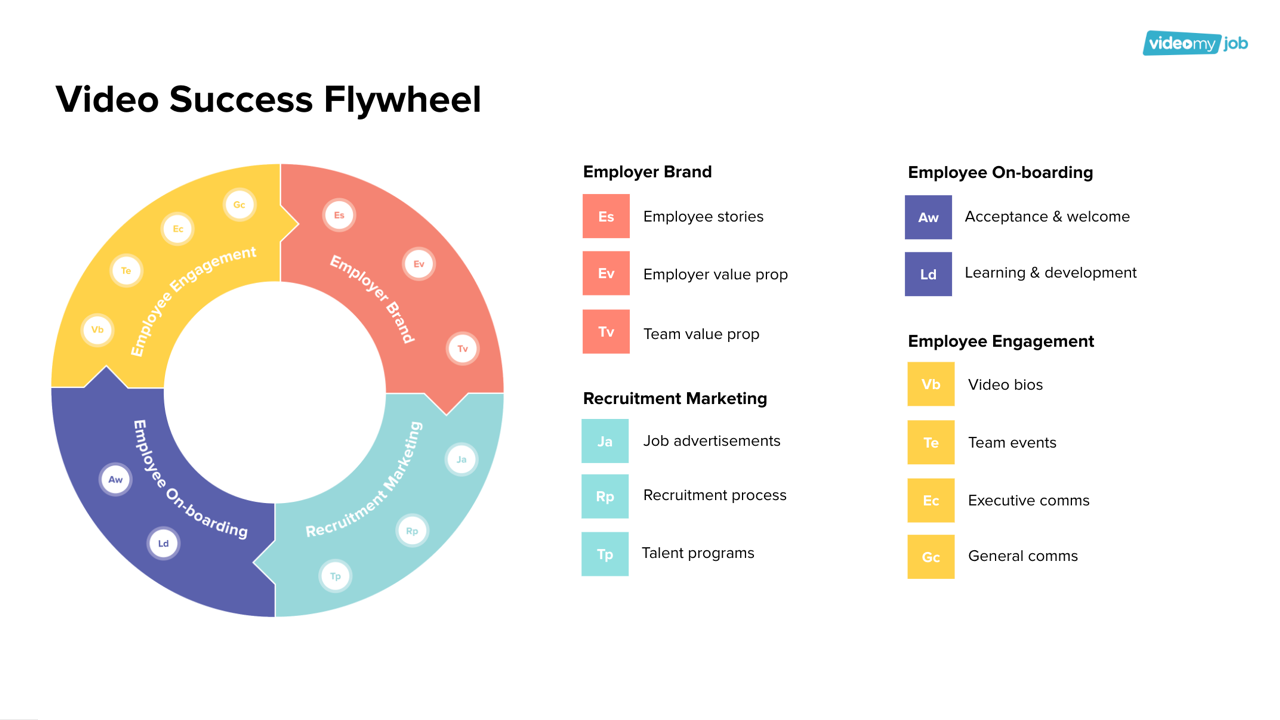 What about my old 'Video Types'?
Based on customer feedback, we've added more categories, and new categories which are more aligned to our customer's video projects.
Old 'Video Types' do not map exactly to the new 'Video Categories'. Because some of the new categories never existed, automatically relabelling old videos would result in incorrect categorisation. For example, your old 'Message' video types don't perfectly map to the new categories 'General Comms' and 'Executive Comms'
As this will affect all of your account's historical data, we made the difficult decision to transition to an incomplete data set - which you have the ability to correctly classify - rather than provide your team with bad insights and bad data.