Learn how to change your brand template, or adjust the position and size of your logo, or remove it
Company brand templates are pre-set by the account admin during implementation. Assets such as logos, brand colors, intros and fonts are locked down in your templates.
In addition to standard one and two person templates, your account may have multiple brand templates for sub-brands, departments or clients that you can choose from before filming.

If you require additional templates for other logos and/or designs, or if you need to update your current brand template then please reach out to your Customer Success Manager for further info.
How to change template and logo before filming

When you start a new Video Project you may be asked to select your template. The one person video template will be up the top, and two person at the bottom (two person templates are usually the same, but have a silhouette for two people to position themselves on camera)
Film Only users will not be asked to select the template. This can be updated by the Editor. Please see below for how to update the template after filming.
The below animation shows how to:
Select a different template
Move the logo around
Resize the logo (pinch the zoom the logo in/out to change the size)
Toggle the logo on/off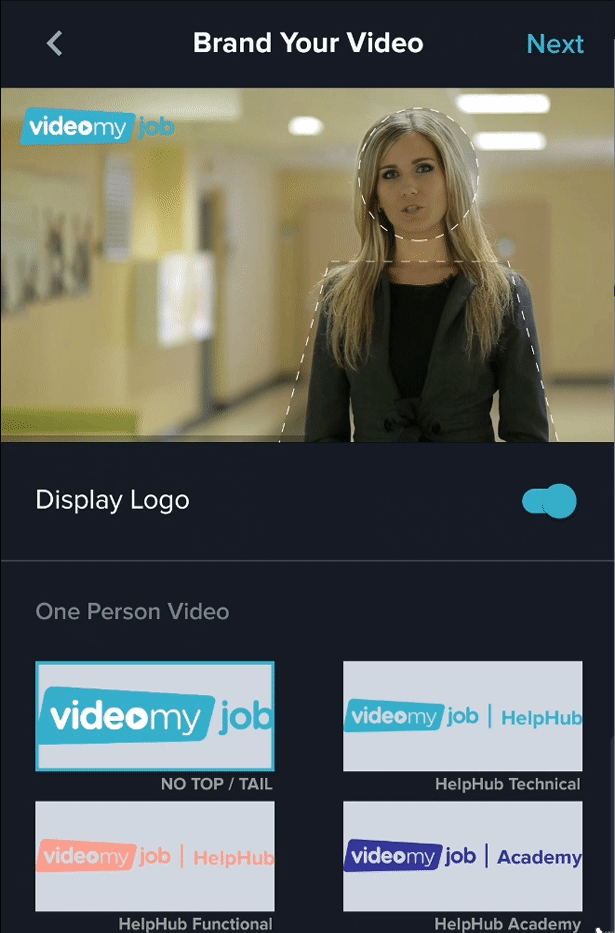 How to change your video brand template after filming
Need to change the logo after filming? No problem. You can change this during editing.
From the 'Timeline' tap the three lines to expand the menu
Select 'Change Branding'
From here you can go back and change the branding and access the same controls shown above
Caution: if you have already added captions, changing branding may discard all captions if the styling changes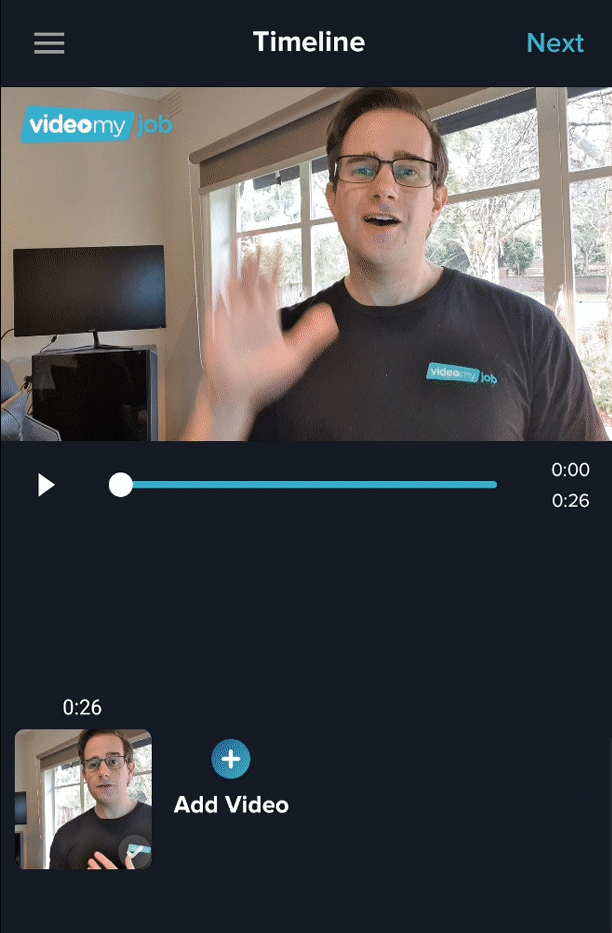 How to move, resize or turn off your logo after filming
Logo covering someone's face, or not the right size?
From the 'Timeline', tap the three lines to expand the menu
Select 'Move Logo'
Use your fingers to move the logo around on screen, adjust the size, and turn the logo on/off if required